Family Owned and Operated for Over 40 Years.
EXCLUSIVE INTERNET SAVINGS AVAILABLE
On All Tampa Area Air Conditioning System Replacements & Installations
SCHEDULE NOW FOR EXCLUSIVE OFF-SEASON SAVINGS!
Schedule Your Award Winning Air Conditioner
Installation Now!
Bay Area Air Conditioning's team of trusted experts already services over 60,000 homes in the Tampa area, today we'd like to invite you to contact our team for all your system replacement and A C installation needs. We can help you…
Update Your Air Conditioner This Off-Season
Replace Your Heat Pump Before the Summer Rush
Take Advantage of Up to $800 in Utility Incentives
Upgrade to a More Efficient, Money Saving System
Enjoy Exclusive Pre-Season Savings of $500
And More!
Contact us today and prepare your air conditioning heat pump for the summer and take advantage of our pre-season discounts.
9X Winner of the highly-coveted Carrier President's Award
Angie's List Super Service Award Winner, 2 years in a row
A+ BBB Rating
Over 2,000 verified reviews and counting on Nearby Now with an average rating of 4.9
Nationally acclaimed customer service; scoring 9.9 out of 10
No Tampa AC Installation team can provide better service! Each member of our technician family averages 19 years of experience servicing homes in the bay area and their commitment to excellence shows.
A+ BBB Rating
4.9/5 Rating (Nearby Now)
Nationally Recognized Service
Carrier Brand Hall of Fame Dealer
NATE Certified Technicians
Bay Area Air Conditioning was the very first contractor inducted in the Carrier Hall of Fame and recognized for excellence in service and sales.
Additionally, we've installed over 30,000 new systems and performed 1,000,000 service calls. For a local Carrier AC installation company, we think that's saying a lot!
For a limited time, ALL new system A C installations—including heat pump installations—are available with EZ-PAY Zero Interest Financing.
When you contact us today and schedule a consultation appointment with Air Conditioner Tampa for a new installation, you'll be able to enjoy a new heat pump with artic cold Air Conditioning this summer for a fraction of the cost!
Tampa's Biggest Air Conditioning Event of 2017!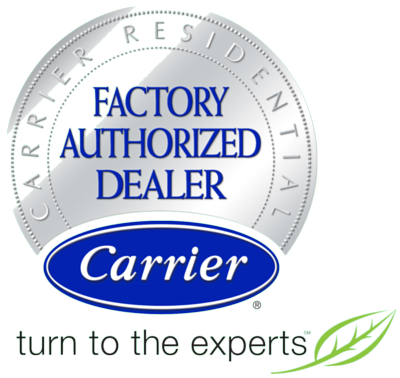 Our Award Winning Technicians
Have Installed Over 30,000 New Systems
in Tampa and the Bay Area
Heat Pump A/C Installation
Carrier A/C System Installation
Systems and installation are now starting at just $62 per month or choose ZERO INTEREST EZ-Pay, allowing you to pay-as-you-go for the installation with the energy savings your heat pump will provide.
From the Carrier Award-Winning Team who have already installed over 30,000+ systems for your Tampa Area neighbors​. Click to view our pre-season specials.
New Air Conditioning Systems
INSTALLED FOR JUST $62/mo
With ZERO Interest for 36 Months
*100% Satisfaction 365-Day Guarantee
All Installations, Repairs, and Maintenance
NO QUESTIONS ASKED!
Call Now for End of the Season Savings
NO INTEREST with EZ-Pay Zero Interest Payments – Just $62/mo
What Real Air Conditioner Tampa Customers Have To Say...
Have much confidence in Bay Area Air cond.
Juranek from Tampa, FL
142 days ago
office staff and techs have always been awesome to deal with.....thank you bay area
​
Great Service!
Nan from Tampa, FL
144 days agoDave was quick and efficient, explained my options in a detailed manner. Very friendly and courteous.
​
Annual AC service
Dan from Tampa, FL
27 days ago
Dave was very courteous, professional and did exactly what I expected.
Very experienced and knowledgable
CJ Evans from Tampa, FL
212 days ago
Glen was prompt, effective, and extremely knowledgeable regarding the repairs, service, and maintenance of the overall system
​
Real reviews from real customers. All reviews are verified by Nearby Now and hosted on an independent server over which Bay Area Air Conditioning has absolutely no editing or deletion access. (We don't like fake reviews either)
_________________________________________________________________________________________________________
Bay Area Air Conditioning is Tampa's most reviewed HVAC dealer!
You Can Trust Our Team – We Guarantee It
.
Tampa's Most Trusted Air Conditioning Team
_________________________________________________________________________________________________________
Ask another Tampa contractor and A/C Installation team to match our 365-day satisfaction guarantee—they can't (or won't) do it!
All of our Carrier brand parts, systems, and installs include a 10 Year Warranty, but in addition to manufacturer promises, we're willing to extend a full 1-year guarantee on all of the work we perform.
If you're not satisfied with our service, repairs, or installations for ANY Reason, feel free to take advantage of our 365-Day NO QUESTIONS ASKED, rock-solid guarantee. We'll make it right or refund your money.
.
From the Carrier Award-Winning Team who have already installed over 30,000+ systems for your Tampa Area neighbors​. Click to view our pre-season specials.
​
AC Installations and Heat Pump Systems
At some point during the period in which you own your Tampa home, you will probably have to replace your central air conditioner. The average lifespan maxes out around 15 years, which gives technology a lot of time to advance. Today, particularly in hotter climates, the heat pump system is gaining ground quickly, and might be exactly what your home needs.
Fortunately, heat pumps are becoming more affordable, even as they become more powerful and efficient. Calling in to get an estimate on a residential heat pump installation for your own home is an incredibly simple way to join the future of heating and cooling.
Tampa residents are prime candidates for a heat pump system. The Bay Area climate is ideal. Residents using older technology are quite frankly spending too much money on their energy bills. Upgrading to an energy efficient system is a smart financial decision, and the savings will last for the entire life of your new heat pump.
______________________________________________________________________________________________________
Heat Pumps 101
The essential piece of information is this: heat pumps offer a greater degree of energy efficiency than air conditioning systems with straight electric heat and gas furnaces. They work like a refrigerator (or a refrigerator in reverse) by moving heat from a cold area to a warm area.
Depending on which way that movement leads, it will either heat or cool your home. Moving heat takes far less energy than generating it, and heat pumps can work at well below half the operating cost of the competition.
A heat pump typically consists of two parts: the indoor "coil" and the outdoor "condenser." It looks almost exactly like your central air conditioner, and works on many of the same principles. So installing a heat pump doesn't require replacing every piece of HVAC in your home. You can take advantage of your existing ductwork, for instance.
However, in order to maximize the energy efficiency – and the reduced bills that come with it – you'll want to have your home thoroughly audited. That's a service we are happy to provide as part of the home estimate process.
______________________________________________________________________________________________________
Heat Pump Types
There are a few kinds of heat pump systems. These are air-to-air heat pumps, water-sourced heat pumps, and geothermal heat pumps. The air-sourced variety is the most common by far, and is extremely efficient when compared to furnaces. They also have superior dehumidifying capabilities, which is a key factor for comfort here in sunny Tampa Florida.
Air-sourced heat pumps – including ductless mini-splits have been available in the United States for many years, and the technology has continued to advance in very impressive leaps and bounds.
Geothermal heat pumps are shockingly efficient systems, as well. They transfer heat between your home and the earth. They are quite expensive to install, but very inexpensive to maintain and operate. They are also very reliable, as the temperatures in the ground remain much more constant than the air. They are common up in the northern areas of the country.
______________________________________________________________________________________________________
Heat Pumps vs. Air Conditioners
The primary advantage of air conditioners is the lower upfront cost. Once that hurdle is overcome, the heat pump system scores a lot of points. It can be used year round, it is economical, environmentally friendly, energy efficient, and will pay for itself with lower utility bills during the years of operation.
It's one of the greenest ways to heat and cool your home, as it doesn't use nonrenewable resources like oil. Because of the high Season Energy Efficiency Ratio (SEER) ratings these heat pump systems can boast, they also may qualify for rebates or tax incentives. Check with Energy Star, or with us, for more information!
______________________________________________________________________________________________________
We've been installing Carrier A/C systems in the Tampa Bay area for over forty years. We've topped 1,000,000 service calls. We've installed tens of thousands of systems. Our team has been together for a very long time. We've learned many lessons, and one of the things that has stuck with our team of expert technicians is this:
You can count on a Carrier.
Air conditioners bearing the Carrier Corporation logo are the absolute top of the line. Many residential homes in the Bay area are already enjoying these energy efficient and powerful systems. If you're in a position where you're considering an upgrade for your cooling needs, we highly recommend the efficient 21 SEER systems from the Carrier Corporation.
They come with potential utility incentives, lower energy bills, and a name that, in the HVAC industry, is synonymous with quality and reliability.
______________________________________________________________________________________________________
Why Should you Choose a Carrier AC Installation?
We recommend Carrier Home Comfort systems to our clients and customers for many reasons. To be perfectly honest, some of them are selfish – we know they'll make you happy, and that will make us look good! We also know our way around Carrier systems, after all these years as authorized factory dealers and AC contractor experts, so when we go to a home with a Carrier AC installation, we don't worry that it's going to cause us unnecessary problems. We consider it a win/win, and the company's long history has a lot to do with that.
______________________________________________________________________________________________________
What is the Carrier Corporation, and what makes them the best?
As you've already read, we've been around the block a time or two. Forty years is a long time. But Carrier has us beat by well over double. They were founded in 1915 – we're talking about a company that's past their centennial already. If that isn't enough, the founder, Willis Carris, is the man who quite literally invented air conditioners. That was in 1902, so really, about 115 years of experience go into a Carrier central air conditioner.
It's because of Carrier that the Southeast (and Florida) and other hot, sparsely populated swathes of these United States were eventually urbanized and heavily settled. By the time of Willis Carrier's death in 1950, he'd clocked enough man-hours at his work to register over eighty patents related to air conditioning. That kind of legacy is remarkable, and the Carrier brand hasn't lost its edge.
Nobody over there is resting on laurels. They're a competitive, innovative company, and we encourage our customers to take advantage of that.
______________________________________________________________________________________________________
When it's time to upgrade, do it right.
SEER rating, which is the number that measures the energy efficiency of your air conditioner, have been climbing fast lately. The federal government set a mandatory minimum of SEER 13. Carrier has developed and successfully branded the Infinity 21, with two-stage compressors that give them a SEER rating of up to 21. That makes Carrier's the most efficient 2-stage air conditioner installation that money can buy, bar none.
What does that mean for you? Strip away the industry terminology, and we are saying, unequivocally, that a Carrier air conditioner can and will save you a lot of money. When you choose to have us install a Carrier system, and we give your home a thorough energy audit to maximize efficiency, you will be astounded at the lower costs of your utilities. Best of all, we will work with you to make the entire process as affordable and painless as possible.
We're here to help, and we've helped thousands of homeowners step into the highly efficient and sought after Carrier brand of central air conditioning systems.
______________________________________________________________________________________________________
Welcome to the blog! In this section of our site, we try to provide our customers with free resources and information. After all, we're your neighbors, and good neighbors take care of one another. However, whether you're from the Tampa area or not, we invite you to browse through our articles and find the information that will help you.
Each article in our blog will attempt to help you solve some of the common problems Tampa area homeowners run into. If we can't solve them for you in the body of a blog post, we will at least help you figure out your next steps. We believe that the best thing our customers can be is well informed!
To that end, we will try to answer many common HVAC questions, such as:
TAMPA AIR CONDITIONING INSTALLATION - 3 RED FLAGS THAT INDICATE YOU MAY BE BEING FED A LINE
3 TIPS ON HIRING A TAMPA HVAC CONTRACTOR OR TECHNICIAN
NEW CARRIER AC UNIT? - HERE'S WHY THE CARRIER BRAND IS A SMART CHOICE FOR YOUR TAMPA HOME
TAMPA AIR CONDITIONING INSTALLATION - WHEN DO I NEED TO REPLACE MY CENTRAL AIR CONDITIONER?
AIR CONDITIONING SYSTEMS - CAN I REPLACE MY OUTDOOR AC UNIT AS MY INDOOR UNIT IS ONLY 5 YEARS OLD?
TAMPA CENTRAL AIR CONDITIONER - 4 REASONS NOT TO BUY A SUPER HIGH-EFFICIENCY COOLING SYSTEM
SHOULD YOU CONSIDER A HIGHER-EFFICIENCY HEAT PUMP OR HVAC SYSTEM FOR YOUR TAMPA HOME?
NEW CARRIER AC UNIT? - HERE'S WHY CARRIER IS A SMART CHOICE FOR YOUR TAMPA HOME
TAMPA AC INSTALLATION - IS SKILL & EXPERIENCE MORE IMPORTANT THAN THE BRAND YOU CHOOSE?
CARRIER CENTRAL AIR CONDITIONING IN TAMPA - HOW DO THEY STACK UP AGAINST OTHER BRANDS?
TAMPA AIR CONDITIONER - WHAT ARE THE MOST POPULAR SYSTEM FEATURES TO CONSIDER?
TAMPA AIR CONDITIONING PRICES - HOW MUCH DOES A HEAT PUMP AIR CONDITIONER COST?
And last but not least, as a local A C installation contractor we service a broad cross section of the Gulf Coast including Clearwater, New Port Richey, and Spring Hill Fl.
If you've got a question we haven't gotten around to yet, drop us a line at 813-701-3430, and we'll get right on it for you. Our top priority is always your comfort.
.